Chi Kung for Health, Vitality
& Wellbeing.
WHAT IS CHI KUNG ?
Chi Kung is the beautiful art of moving meditation, combining breathing with a gentle system of specific body movements one enters a deep state of relaxation and peace.
 
RELAX - CALM THE MIND, BODY AND EMOTIONS
Within this meditative state one learns to relax and let go of troubling thoughts and feelings within the body mind and emotions.

Discovery and connection with ones vital energy system is found and bridged, allowing for the beautiful process of Chi Flow (Energy Flow) to move throughout the body, mind and emotions, cleansing physical, mental, and emotional rust and dust from the system.

Re-building an authentic relationship with self from the inside out.

Then inner peace is achieved as we become more still, calm, relaxed and happier.
FEEL RELAXED, CLEANSED & ENERGISED IN JUST 15 MINUTES
Through the daily practice of Chi Kung, one becomes in tune with their vital energy ( Physical, Mental, Emotional and Spiritual) for cleansing, cultivating and strengthening purposes depending on the individuals goals and needs.
 
REMOVE YOUR STRESS, TENSION & ANXIETY
BECOME MORE:
Relaxed, Grounded, Focused, Energised, Motivated, Resilient, In Control, Self Aware.

MOST IMPORTANTLY:
Happier, more content and able to cope with life's challenges.
Classed as Medical Chi Kung, the focus of this system of exercise is clearing dis-ease, physical, mental and emotional energy blockages from within the human system.
 
SIMPLE, DIRECT, EFFECTIVE
Our Schools Chi Kung, is High Level Chi Kung, meaning results can be achieved quickly and realistically. This system is simple, direct and effective, grounded, practical and efficient, therefore rapid improvements can be noticed in ones health, vitality and well being when applied to a regular daily routine.
 
ANYONE CAN DO IT
Chi Kung is accessible to anyone irrespective of race, culture and religion and is an art that people of all ages, health and fitness levels can learn and enjoy practicing.
CHI KUNG (FUNDAMENTALS TRAINING)
The Shaolin Eighteen Lohan Hands are our schools fundamental Chi Kung exercises. They can bring tremendous health benefits to anyone who learns and practices them.

Below is a gallery showing a selection of exercises from Chi Kung and Taijiquan Fundamentals Training.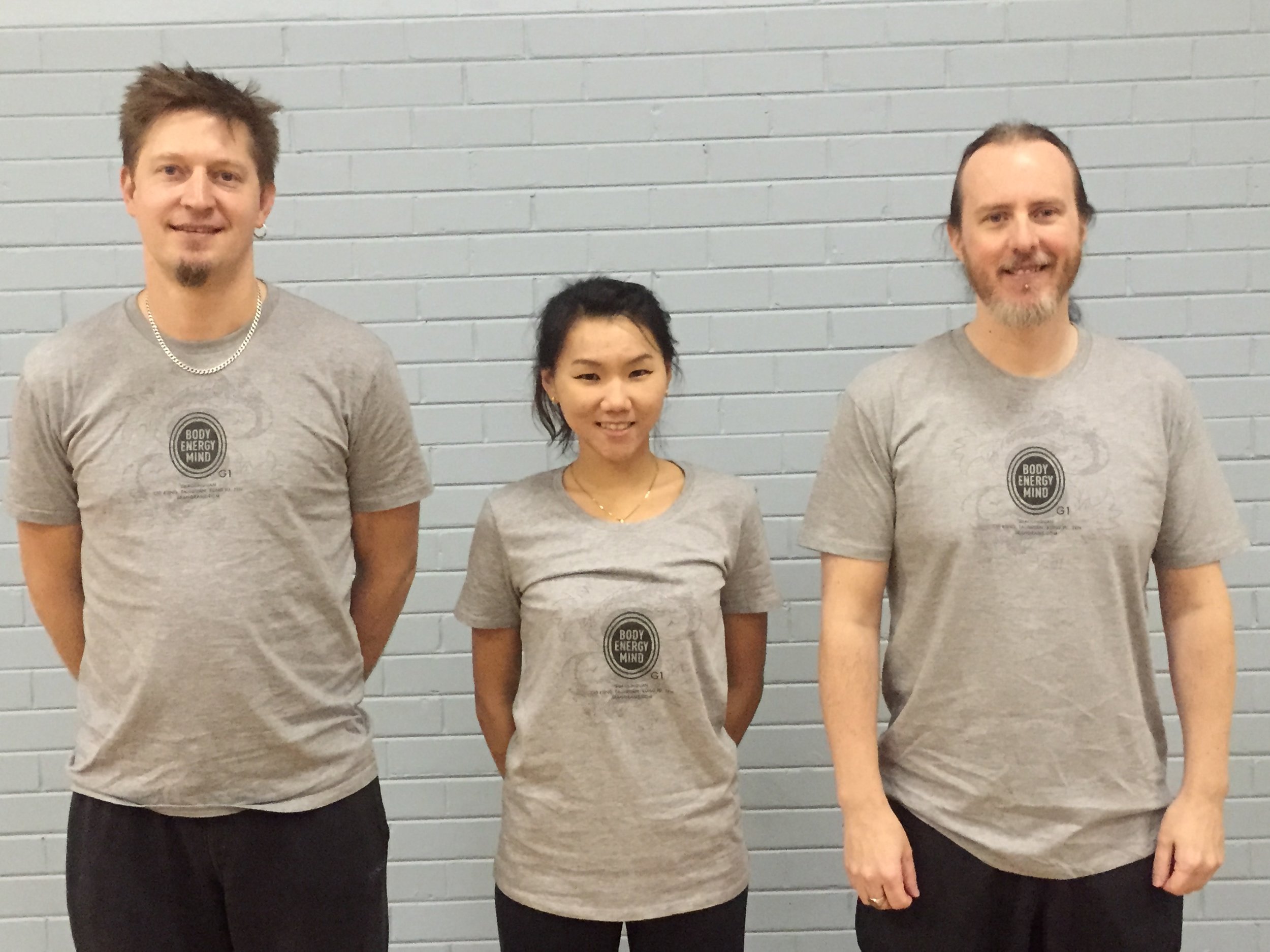 BRIEF HISTORY
In 527 CE The First Patriarch of the Shaolin Arts the legendary Bodhidharma (a Zen monk whom travelled across from India) arrived at the Shaolin Monastery in China. He observed monks during training and found them weak and often sleepy during meditation. Being the essential path towards enlightenment, he decided to help them better their health, vitality, strength and composure during meditation and taught them the 18 Lohan Hands amongst other more advanced Chi Kung exercises.
For more information on CHI KUNG
For Corporate Workshops - Classes - Courses - Private Tuition

Please contact Sifu Seán Grame:
TEL: +61 401 909 166
EMAIL: info@seangrame.com
Copyright © Seán Grame, All rights reserved